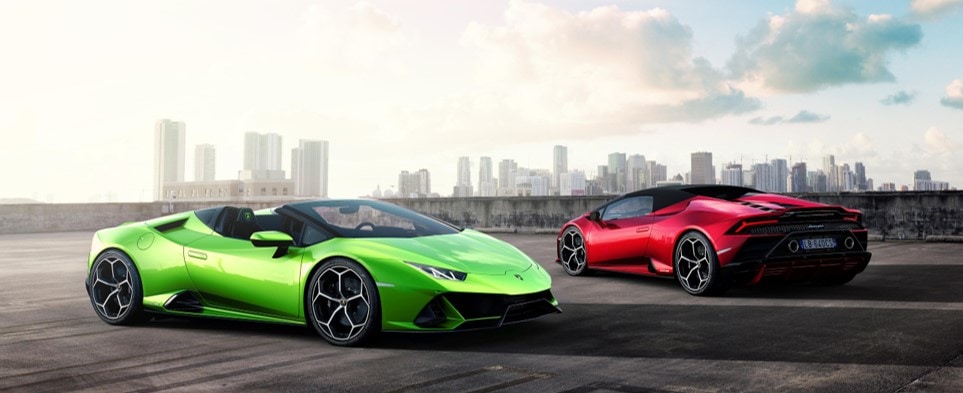 Experience the Power and Stamina of the Lamborghini EVO Spyder
The Lamborghini EVO Spyder is like nothing you have ever seen before. It is not every day you see one of these high-class vehicles rolling around Hudson County, but when you get the change to, it is a real treat. Built with only the highest quality materials and displaying performance specs that will blow your mind, the Lamborghini EVO Spyder is a sports car to be envied. Actively competing with other Bergen County luxury sports cars, we can say that the Lamborghini EVO Spyder stands out from others in many ways. Lamborghini Paramus is here to assist you. Continue reading to learn more.
Performance
As an exotic car, you expect the aesthetics of the Lamborghini EVO Spyder to be out of this world. Yet, the performance capabilities of this luxury car are impressive, too. A thrilling drive is intuitive with this car's naturally aspirated V10 engine that roars to life, making its presence known to all. With an exhaust that cannot be ignored, the Lamborghini EVO Spyder is the star of the show wherever it goes. A 640 CV engine provides the luxury car with the ability to accelerate from 0-60 mph in just 3.1 seconds.
Performance is, perhaps, the highlight of the Lamborghini EVO Spyder. Strong and quick enough to be up for a challenge, every aspect of this exotic car was designed to improve speed and performance. The advantage of the Lamborghini EVO Spyder is that it is also able to look good in Paramus while doing so.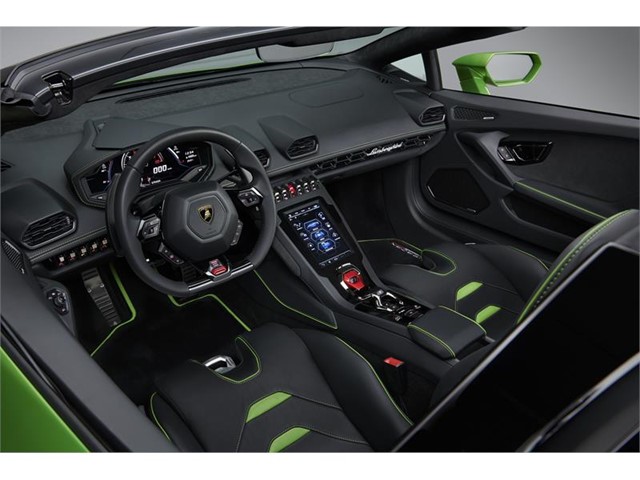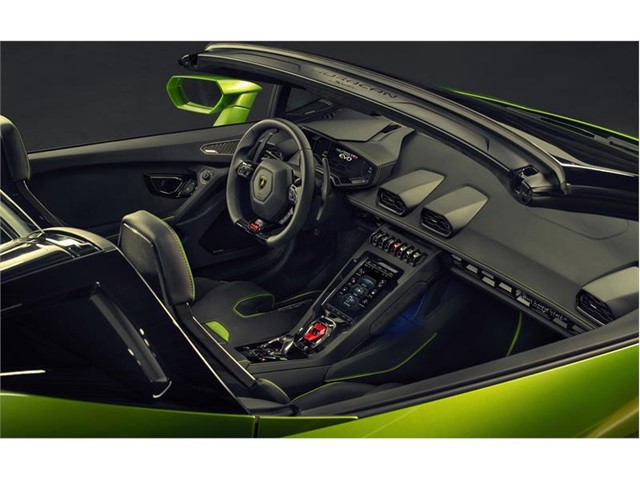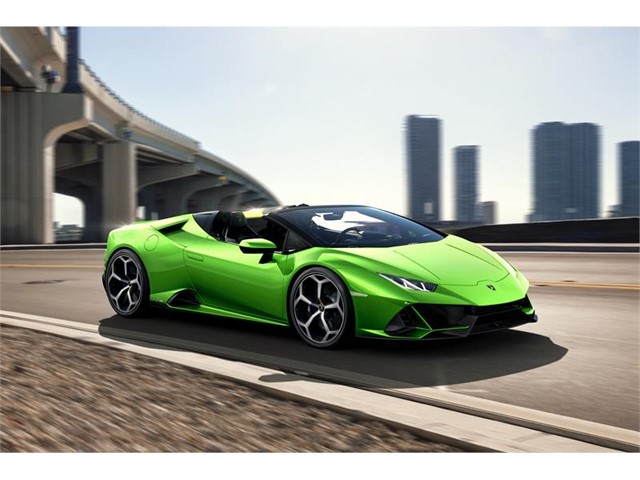 Technology
Designed for speed, the technology attributes of the Lamborghini EVO Spyder mainly focus on enhancing its aerodynamic capabilities and making it even faster.
An 8.4-inch touchscreen is melded into the front dash of the Lamborghini EVO Spyder, allowing drivers to easily control the vehicle and passengers to navigate through entertainment features. A human design interface allows the driver and vehicle to be one and the same, while the Electronic Power Steering system maintains ANIMA modes for varying Monmouth County driving conditions.
Unique Qualities
Nothing about the Lamborghini EVO Spyder is normal. It rises above other vehicles in every aspect possible. From its intricate Italian leather on the interior to its strategically designed aerodynamic body that was made for speed, this Lamborghini is prestigious and painstakingly detailed in every way. Two clutch mechanisms enhance the overall control and power of this luxury car. At the same time, Lamborghini Integrated Vehicle Dynamics is a distinctive feature that coordinates the complex system of the EVO Spyder. From the power to the structure to the general color choices, nothing about the Lamborghini EVO Spyder is less than superior.
Aside from spectacular interior qualities and exceptional performance, the exterior of the Lamborghini EVO Spyder is nothing less than amazing. Sleek lines, clean-cut folds, and bold angles where they count the most give this exotic car a no-nonsense approach to sports car aesthetics. Every attribute is customized, and not one detail is overlooked.
Desirable Usage
There is no denying the fact that the Lamborghini EVO Spyder appeals to a certain class of buyers in Manhattan. These consumers desire nothing less than the best quality, performance, and interior attributes, and there is no doubt they receive these standards in this exotic car. Simply put, you will not find a Lamborghini for sale at Lamborghini Paramus very often.
While the Lamborghini EVO Spyder is certainly durable enough to be used as a daily driver, many buyers prefer to use it as a showpiece or to make an impression on others. Handling both real-world pavement and racetrack surfaces well, the Lamborghini EVO Spyder is versatile enough to participate in a race and then drive back home to Paramus. However, the exclusive nature of this vehicle generally lends itself to one purpose: speed.
Visit Lamborghini Paramus Today!
For individuals who love thrills and the adrenaline rush that comes with a fast-paced life, the Lamborghini EVO Spyder is a perfect match. Exhilarating and impressive from the inside out, the Lamborghini EVO Spyder is not one to be discounted in any manner. Contact Lamborghini Paramus for directions and to learn more about the new Lamborghini EVO Spyder.
Make an Inquiry
* Indicates a required field
Hours
Monday

9AM-7PM

Tuesday

9AM-7PM

Wednesday

9AM-7PM

Thursday

9AM-7PM

Friday

9AM-6PM

Saturday

9AM-6PM

Sunday

Closed