AERODYNAMIC KITS: TAKE YOUR LAMBORGHINI TO THE NEXT LEVEL
One of the reasons Lamborghini has always been considered a leader, if not THE leader, in automotive engineering is its ability to draw power and maneuverability from multiple sources. While exotic cars like Lamborghinis are best known for their massive engines and properly balanced suspensions, there's still more that can be done to increase power and even improve the look of your Lamborghini Aventado or Huracan. Whether you're prowling the mean streets of Manhattan or taking a country drive through Bergen County, exotic car accessories like one of our Lamborghini aerodynamic kits will add a little extra fun, performance, and style to your ride.
Aerodynamic kits are effective at reducing the weight of your vehicle because they use lightweight carbon fiber material. They also reduce drag and create more downward force and reduce air pressure underneath the vehicle. This improves both maneuverability and safety since it will increase traction and prevent your Lamborghini sports car from rising off the road and rolling when taking turns at high speeds. Front and rear fascia filter air underneath your car more effectively, creating a vacuum that helps grip your car to the road. Spoilers and window louvers provide additional downward force that help stabilize your vehicle at higher speeds. Finally, aerodynamic kits give your car a unique look. When driving a Lamborghini Aventador or Huracan, you already stand out from other cars on the road. An aerodynamic kit will help it stand out even amongst other Lamborghinis and other exotic cars.
Lamborghini Paramus, serving Monmouth County and Hudson County, offers optional aerodynamic kits for both the Huracan and the Aventador S roadster. Developed directly by Lamborghini in collaboration with Centro Stile, they're the best-in-class products in regard to quality, design, and functionality. Let's take a look at kits for both cars and see how they can improve your Lamborghini driving experience.
AVENTADOR S AERO KITS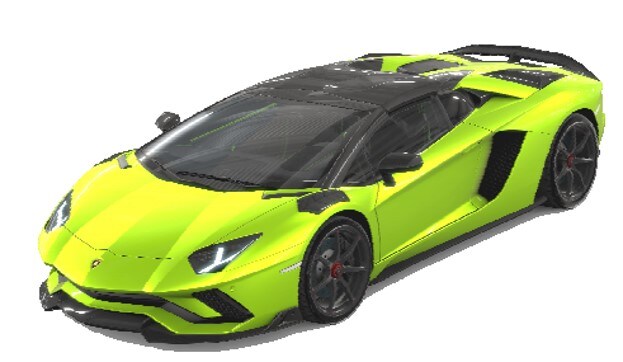 Both aerodynamic kits for the Lamborghini Aventador S roadster are composed of pre-preg carbon fiber finished in shiny transparent paint. This allows our service team to match all the other carbon fiber detailing of your Aventador. The basic kit gives your car a new look both front and back with a carbon fiber front splitter and a removable rear wing. If you decide to move up to the plus kit, there's even more to offer, like side skirts, rear diffuser, fixed air intakes, front bonnet lips and side windows intakes.


HURACAN LP 580-2 AERO KIT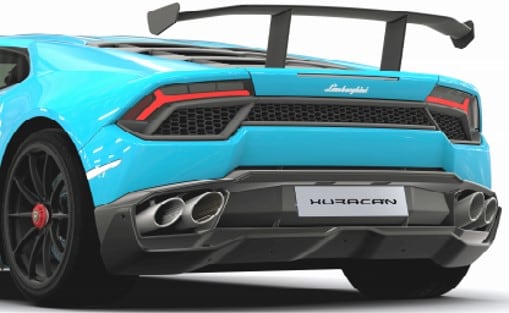 The Lamborghini Huracan LP 580-2 has one aerodynamic kit available. All parts are made from strong-yet-lightweight composite materials, painted a matte black that's attractive enough to stand on its own or easily be painted to match the existing color of your vehicle. A front spoiler fin wraps around the entire front bumper, upright fins insert into the original air intakes while on the sides, a pair of vertical blades guide air for improved efficiency. A set of sills fit underneath the side of the original V10 and like with the front, a vertical blade sits ahead of the rear wheels for improved cooling. Unlike with the Aventador, the rear wing is fixed and integrates perfectly with the side sills and front fin. The Huracan aerodynamic kit also has a rear diffuser that increases downforce.
There are, of course, aftermarket kits made by companies independent of Lamborghini, but why take a chance? Lamborghini certified parts are of the highest quality and our aerodynamic kits are all tested in a wind tunnel for efficiency and safety. Also, all kits are easy to install and do not require parts to be repainted. Come visit us today at Lamborghini Paramus, located on Route 17 in Paramus, NJ, and you'll see just how far one of our available aerodynamic kits can take your Huracan or Aventador.