Meet the Stunning Lamborghini Aventador - Available to Hudson County and Manhattan Drivers Here at Lamborghini Paramus
Lamborghini has the reputation and prowess of some of the highest-end luxury in the world. Performance, style, grace, and a visual masterpiece all speak for itself. You don't need to be sold on the Lamborghini brand; all you need is a gentle reminder on what's in front of you.
The Lamborghini isn't open to everyone; the price tag and bold style make that obvious. It takes a true sportsman and person of prestige to drive a Lamborghini. The evidence is clear; the luxury car of your dream is available at Lamborghini Paramus in the Lamborghini Aventador.
Performance
Revolutionary performance is the mold and mindset behind the Aventador. It was built with aeronautic inspiration, with carbon fiber shells to deliver lightweight strength. A 6.5-liter V12 engine delivers an incredible 740 horsepower, coupled with the exhilarating feel of a Lamborghini Active Vehicle Dynamics, which deliver an unparalleled driving experience.
The V12 engine does more for a luxury car than you can imagine, as it incorporates lightning-fast responsiveness, a breathtaking roar, and 4 Wheel Steering systems for driving dynamics that are difficult to ignore. With a brand-new EGO driving mode, you can further customize your ride for a superior driving experience personally tailored to your liking.
Further aspects that set the Aventador apart are the four-wheel-drive system. It optimizes stabilization and distributed torque for a sportier, less compromising drive. Regardless of the weather, your Lamborghini Aventador will grip and evenly distribute torque.
Another great feature is the 4 Active Suspension, which features a magneto-rheological front and rear shock absorbers. It modifies the suspension to your advantage and compromises your roll to ensure a perfect response.
Technology
Just because the Lamborghini Aventador is an exotic car, that doesn't mean somehow, its technology isn't fully adapted to the challenges of the modern-day. The technology is extremely advanced, with instrument panels with an interactive TFT LCD display. Redesigned graphics, an enhanced interior and a start-stop button deliver premium technology.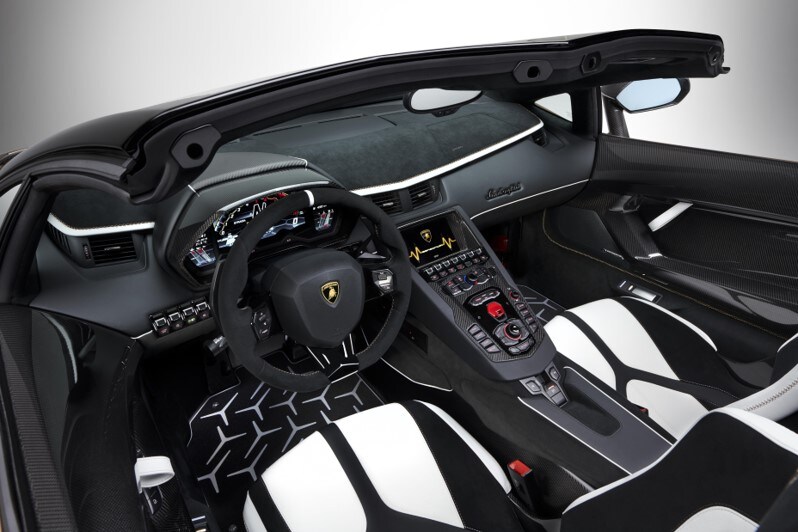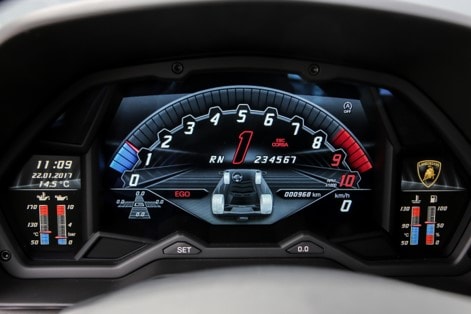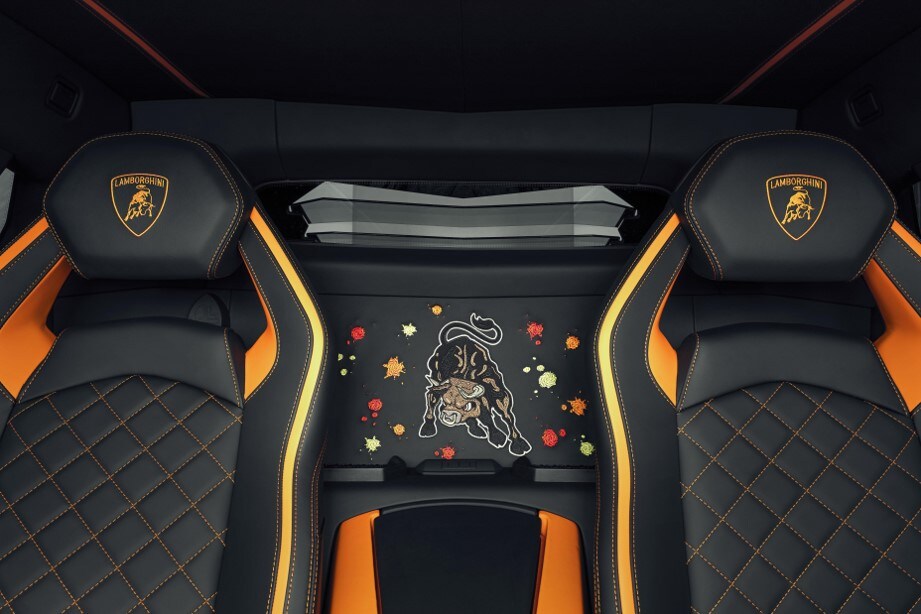 What Sets the Lamborghini Aventador Apart?
Jaw-dropping exterior design, and a tone and style that's distinctively Lamborghini. From prior model years, the steering and agility have taken a big step forward compared to prior models, making it feel like the Aventador's wheelbase is shorter than it is.
What stands out, however, is the V12 engine, which outside of the excellent horsepower, delivers with a 2.9-second 0-62 mph sprint. Playing with its lifeforce, this engine howls in a way you'll feel borderline intimidated by. Best performing on the track and the highway, the Lamborghini Aventador is defiantly suited better for freedom than it is downtown.
Who Could Benefit from a Lamborghini Aventador?
Those who want to make the boldest statement with brute strength and agility. This isn't a practical car, as it should be treated as a special privilege if being taken through Hudson County and Manhattan.

How is the Lamborghini Aventador being Received?
The Lamborghini Aventador is being received for adding 4WS and a reprogrammed suspension. It's sharper, more agile, and is being well received in Paramus. There's nothing quite like it, so if you're enchanted (as you should be), there's no better substitution. The Lamborghini Aventador is the real deal, make no mistake.
Available Trim Levels
S: The base model of the Lamborghini Aventador
S Roadster: The Roadster offers a removable roof
SVJ: Adds more horsepower and torque, is longer and wider than the base S, comes with a standard premium sound system, and more compared to the S
SVJ Roadster: The Roadster offers a removable roof on the SVJ



Hours
Monday

9AM-7PM

Tuesday

9AM-7PM

Wednesday

9AM-7PM

Thursday

9AM-7PM

Friday

9AM-6PM

Saturday

9AM-6PM

Sunday

Closed