Introducing the Lamborghini Aventador SVJ Roadster
"The Aventador SVJ Roadster inherits all the power, performance and ground breaking aerodynamic technologies of the coupé, but with its own iconic presence and prowess," says Chairman and Chief Executive Officer of Automobili Lamborghini, Stefano Domenicali. "It is as fundamentally exciting to drive as the Aventador SVJ but with an added exclusivity: the option of the open air. With the same extraordinary performance roof on or off, the Aventador SVJ Roadster incorporates the dynamism of the coupé with the unique spirit of a Lamborghini roadster."
The SVJ Roadster sports the 'Super Veloce' for superfast and 'Jota' suffixes, signifying the car's performance and track prowess: its coupé stablemate took the Nürburgring-Nordschleife production car record lap-time and the roadster is no less a futuristic, driver's car. Benchmark performance comes from the most powerful series production V12-engined car produced to date by Lamborghini, outputting 770 hp (566 kW) at maximum 8,500 rpm. The SVJ Roadster delivers 720 Nm of torque at 6,750 rpm, with a weight-to-power ratio of 2.05 kg/hp. The SVJ accelerates from standing to 100 km/h in 2.9 seconds and from 0 to 200 km/h in 8.8 seconds.  A top speed of more than 350 km/h is complemented by a braking distance of 100 km/h to 0 in 31 meters.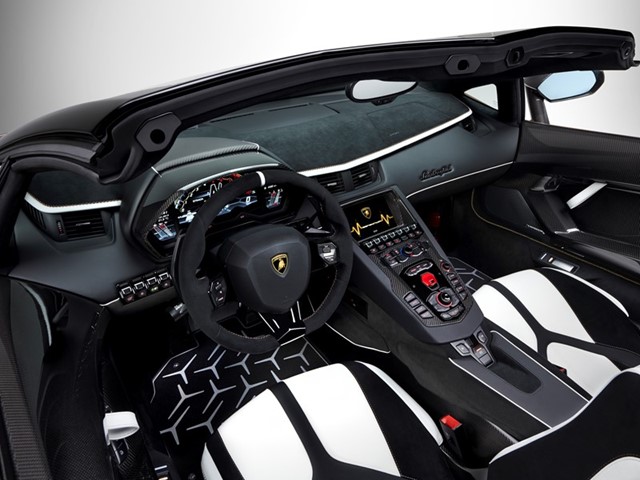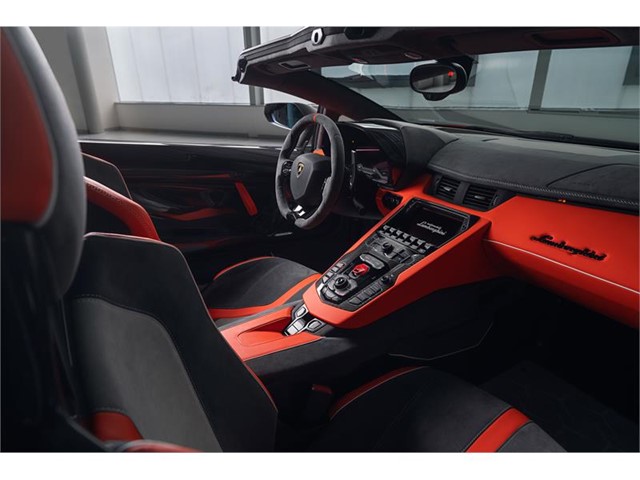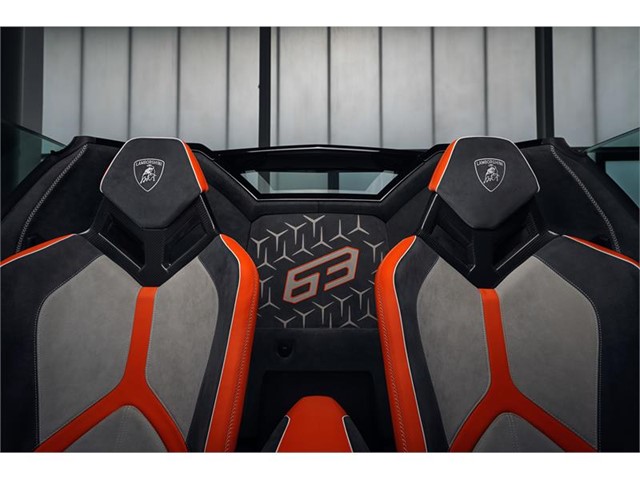 Test Drive the Luxury Lamborghini Aventador SVJ Roadster Today
Find your perfect Luxury Car for Sale here at Lamborghini Paramus today and let us help you get a financing solution that works for you. If you have any questions, contact our team and we'll be happy to help.
Hours
Monday

9 a.m. - 7 p.m.

Tuesday

9 a.m. - 7 p.m.

Wednesday

9 a.m. - 7 p.m.

Thursday

9 a.m. - 7 p.m.

Friday

9 a.m. - 6 p.m.

Saturday

9 a.m. - 6 p.m.

Sunday

Closed