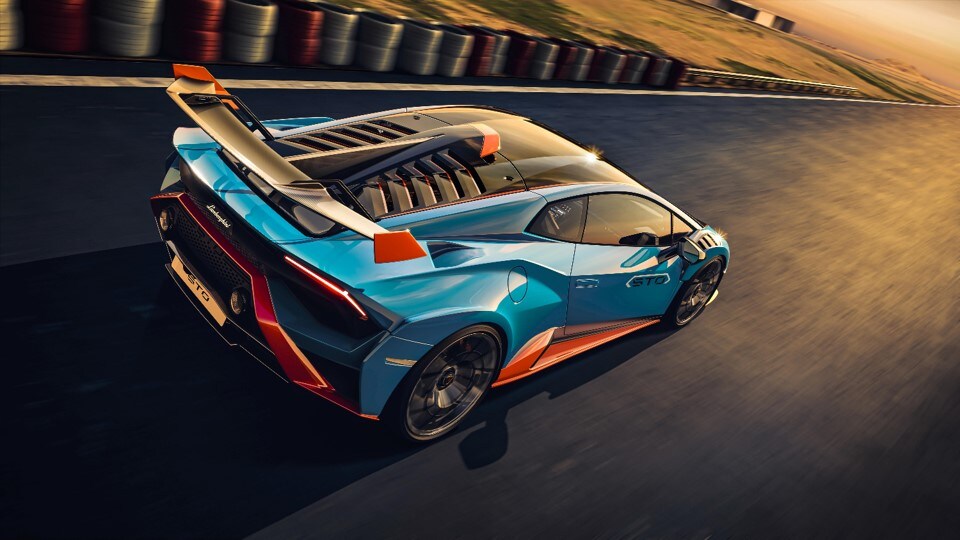 Want a Street-Legal Race Car? Check Out the Lamborghini Huracan STO
The heart-stopping Lamborghini Huracán STO at Lamborghini Paramus looks like a race car for a simple reason: It is a race car, modified just enough to make it street-legal. Currently for sale at Lamborghini Paramus, just 30 minutes from Manhattan, it's a super-sports car with the feel and technology of a race car. Lamborghini's many years of motorsport experience, affirmed by a winning track record, has been distilled into the new Huracán STO. But fair warning: This is not a car that will blend in. Witness the extreme aerodynamics, the track-honed handling, the lightweight build and the highest-performing, naturally aspirated V10 engine Lamborghini has ever engineered. Let everybody else buy a nice, domesticated SUV. This is a car that will bring the emotion of the racetrack into your everyday life.
More at Home at Monza, Paul Ricard and Silverstone than Detroit
This might be the most intriguing luxury car for sale anywhere near Manhattan. The Huracán STO Lamborghini for sale at Lamborghini Paramus has the kind of engine that powered race cars at some of the most prestigious GT championships in the world. Rest assured, it will get everyone's attention, starting with yours. Under the hood of the Lamborghini Huracán STO is a 5.2-liter V-10 with immense capabilities. In the new STO, it generates a massive 640 horsepower with 8,000 rpm and 432 pound-feet of torque. It can reach a top speed of 190 miles per hour. (Just be careful in the neighborhood, OK?) Needless to say, it comes with the dynamic pace and handling required to reach the winner's circle.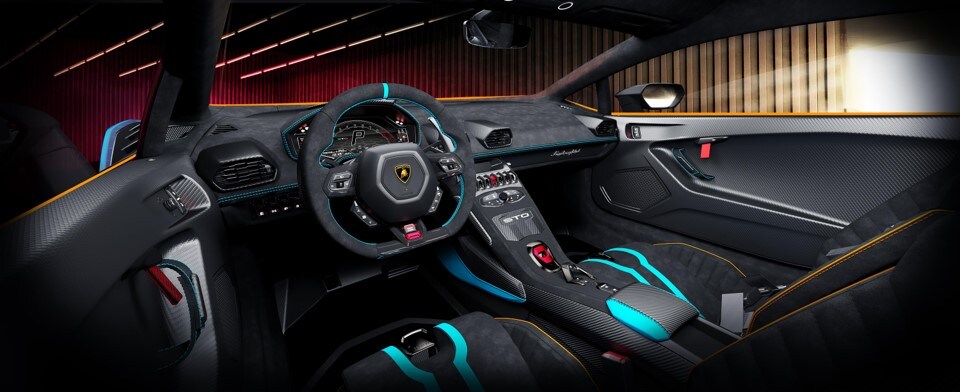 Off to the Races
The Lamborghini Huracán STO at Lamborghini Paramus, only about half an hour from Hudson County, is a product of Squadra Corse, Automobili Lamborghini's motorsport division. The Lamborghini Huracán STO (Super Trofeo Omologata) is a road-certified super sports car inspired by the racing heritage of Lamborghini Squadra Corse's one-make race series with the Huracán Super Trofeo Lamborghini EVO, as well as its three-time 24 Hours of Daytona-winning and two-time 12 Hours of Sebring-winning Lamborghini Huracán GT3 EVO.
Designed to Break Records
Sculptured to minimize wind resistance and maximize success at the track, the Lamborghini Huracán STO's design is based on the spiky hexagonal forms of the carbon atom. That's particularly germane because carbon fiber is a pervasive design material in the Huracan. For example, carbon fiber is used in more than 75% of the body panels. Carbon fiber is ideal for racing because it's stronger than steel and yet 5 times lighter. It doesn't retain heat, so it helps keep the race car cooler. Meanwhile the seamless roof profile is an unmistakable mark of the Lamborghini design DNA.

The Interior: Nothing Wasted, Nothing Overweight
The interior of the Huracán STO reflects the lightweight design theme of the exterior. Once again, there's extensive use of carbon fiber. That includes the cockpit, with sport seats in full carbon fiber, along with carpets removed and replaced by carbon fiber floor mats. Connected onboard navigation includes precise real-time travel and traffic information with route and destination updates.
New Human Machine Interface (HMI) graphics are featured on the Huracán's touch screen. This system manages the car's functions, including drive mode indicator, tire pressures and brake temperatures. A fully connected telemetry system allows pilots driving their Huracán STO on racetracks to monitor and record their performance and to analyze the data via the Lamborghini UNICA app. No wonder this car elicits the sensation and character of authentic racing from the moment you get behind the wheel.
Ready to Learn More? Come to Lamborghini Paramus: Manhattan's Choice Luxury and Performance Dealership
Whether you live in Bergen County, Manhattan, or another nearby community, all of us at Lamborghini Paramus are proud to offer a stunning selection of new and used Lamborghini models as well as other used luxury cars. Take a closer look at the Lamborghini Huracan rear wheel drive super-sports car at Lamborghini Paramus. Call or come by to experience the extraordinary Lamborghini Huracán STO.
Even if you live in Monmouth County, it's worth the drive to see exceptional vehicles like the Lamborghini Urus, the first Super Sport Utility Vehicle to fuse the soul of a super sports car with the functionality of an SUV. Check our simple, step-by-step directions before you come. Whether you buy or lease with us or rely on us for exotic car service, you can count on a dealer who knows luxury and performance. More important, you can count on a dealer who gets to know you.

Hours
Monday

9AM-7PM

Tuesday

9AM-7PM

Wednesday

9AM-7PM

Thursday

9AM-7PM

Friday

9AM-6PM

Saturday

9AM-6PM

Sunday

Closed