Research: Meet The Lamborghini Urus Luxury SUV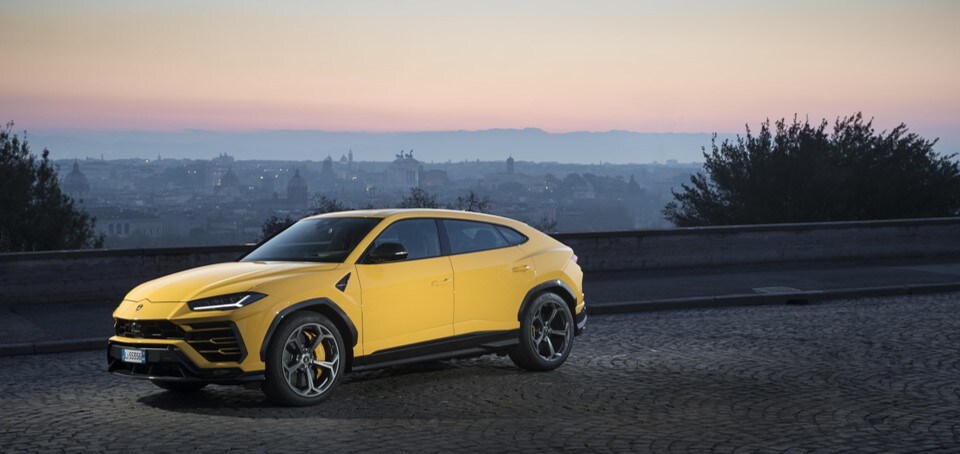 The Lamborghini Urus: The Epitome of Luxury in an SUV
Are you in the market for a true luxurious SUV to drive in Manhattan? If so, then you will need to check out the Lamborghini Urus, a luxury SUV from the brand that does luxury best. The Urus is not just any stylish and powerful SUV. It is an SUV that drives like a Lamborghini sports car while providing the versatility that you want from an SUV. If you have been waiting for the SUV of your dreams, there's a great chance that you have just been waiting for the Lamborghini Urus.
Performance
The Lamborghini Urus combines the thrill of a sports car with the form and function of an SUV, creating a truly unique vehicle that you will love driving around Hudson County. The Urus features a V-8 engine that generates 641 horsepower and 627 pound-feet of torque. It also has standard all-wheel drive to give it extra traction, and an eight-speed automatic transmission with manual shifting mode. With a zero-to-60 miles per hour time of just 3.2 seconds and a top speed of 190 miles per hour, the Urus presents a uniquely thrilling driving experience that you simply won't get in any other SUV.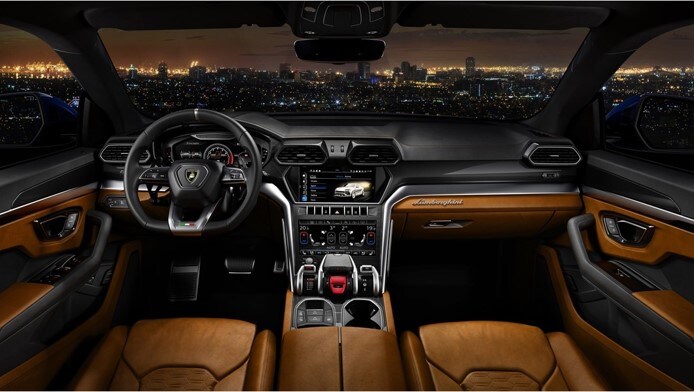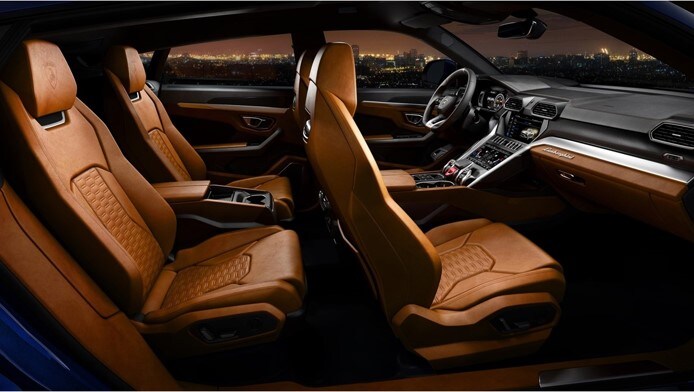 Interior
The interior of the Lamborghini Urus boasts the pinnacle of Italian craftsmanship and the latest technology. When you climb inside the Urus, you might wonder if you have been teleported from Monmouth County into a spacecraft. The center console design is aerospace-inspired in appearance and tailored to optimize your driving experience. Get your SUV ready to drive with the flip of a switch and easy to choose driving modes. If you want to make the interior of your Urus even more luxurious, you can pick from an exciting range of colors as well as five beautiful finishes: leather, Alcantara, aluminum, wood, and carbon fiber.
Exterior
When you drive your Urus around Bergen County, passersby will need to a double-take before realizing you're in an SUV and not a sports car. Its low stance and unmistakable Lamborghini design stand out and are sure to turn heads wherever you drive. A close look at the design of the Urus reveals its multitudes. Its frame is sporty and muscular, showcasing that this is a fun-to-drive yet tremendously capable SUV. Classic Lamborghini Y-shaped and hexagonal detailing on the grille are easy to recognize, and the center peak on the front hood provides a truly distinct touch.
Technology
The Urus is not just a breakthrough for SUVs with its exceptional design; it is also a breakthrough for Lamborghinis with its state-of-the-art connectivity. The Urus features a suite of connected navigation features, including Online Smart Routing, Google POI and Voice Search, 3D City View, and much more. Advanced assistance services help you keep your car secure and ensure your safety as you drive. With onboard Wi-Fi, you can stay connected easily wherever you drive.
Customize Your Lamborghini SUV with Accessories
The right accessories can let turn your Lamborghini Urus experience into something really special. Whether you want accessories to maximize your comfort as you drive or to protect your Urus from the elements, you will want to check out all the available accessories for your vehicle.
Trim Levels
The Lamborghini Urus comes in three trims:
Lamborghini Urus
Lamborghini Urus Pearl Capsule
Lamborghini Urus Graphite Capsule
Test Drive a Lamborghini Urus Today
If you think the Lamborghini Urus is the ideal luxury SUV for you, then you should take one on a test drive. You can do that at Lamborghini Paramus, located in South Paramus, NJ. Taking an Urus on a test drive at our dealership is a great way to find out if it is the ideal SUV for you. To schedule your test drive, contact us today.

Reach Out To Us About the Lamborghini URUS